ABOUT BALANCE EDUTAINMENT
AND PACHA'S PAJAMAS!
BALANCE Edutainment is headquartered in Oakland, California, and was founded on February 1st, 2011 by co-creators Dave Room and Aaron Ableman. From the beginning, the goal of BALANCE Edutainment has been to produce nutritious children's entertainment that kids love, and parents can feel good about.
BALANCE's flagship project is Pacha's Pajamas: A Story Written by Nature, which is an internationally-acclaimed educational storybook that has captured the hearts of children, parents, and educators around the globe. Enhanced by the integration of augmented reality (AR), many of the key themes found throughout the story include overcoming adversity and self-doubt, environmental awareness and sustainability, and spreading the message of love and hope through the world.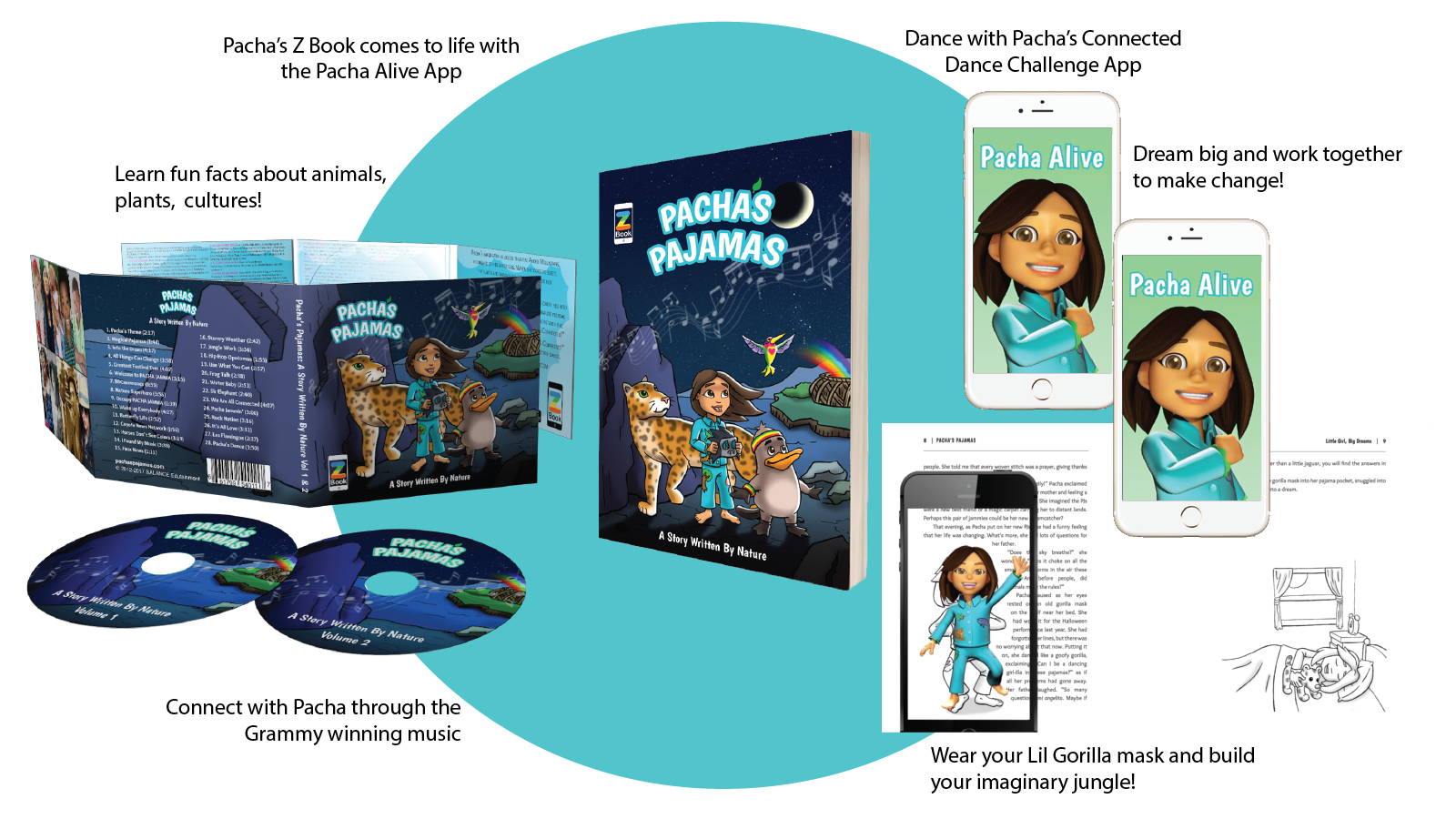 This inspirational and globally impactful story instantly grabs the attention of children and grown-ups alike. When used in conjunction with the AR App (available free for Apple and Android devices), the on-page illustrations from the book come to life with songs and character narration that helps to nurture love and excitement for reading. Since the beginning, Pacha's Pajamas has served as an important pilot for the full development of an Augmented Reality/Virtual Reality platform, which will soon be available for licensing to publishers and authors around the globe.
This impactful story includes celebrity narrations by Yasiin "Mos Def" Bey (Hitchhiker's Guide to the Galaxy, Yo Gabba Gabba!, Dexter, Cadillac Records) and Cheech Marin (The Lion King, Cars), who performs the voice-over for Sr. Champiñón. BALANCE Edutainment released their first double album in November of 2013, titled "Pacha's Pajamas: A Story Written By Nature Vol. 1 & 2." The astounding soundtrack series accompaniment features over 70 artists spanning four generations. Vol. 1 includes pieces from Yasiin "Mos Def" Bey and Cheech Marin, as well as rock legend Lester Chambers (The Chamber Brothers, Time Has Come Today), Talib Kweli, and Majora Carter (Peabody Award Winner).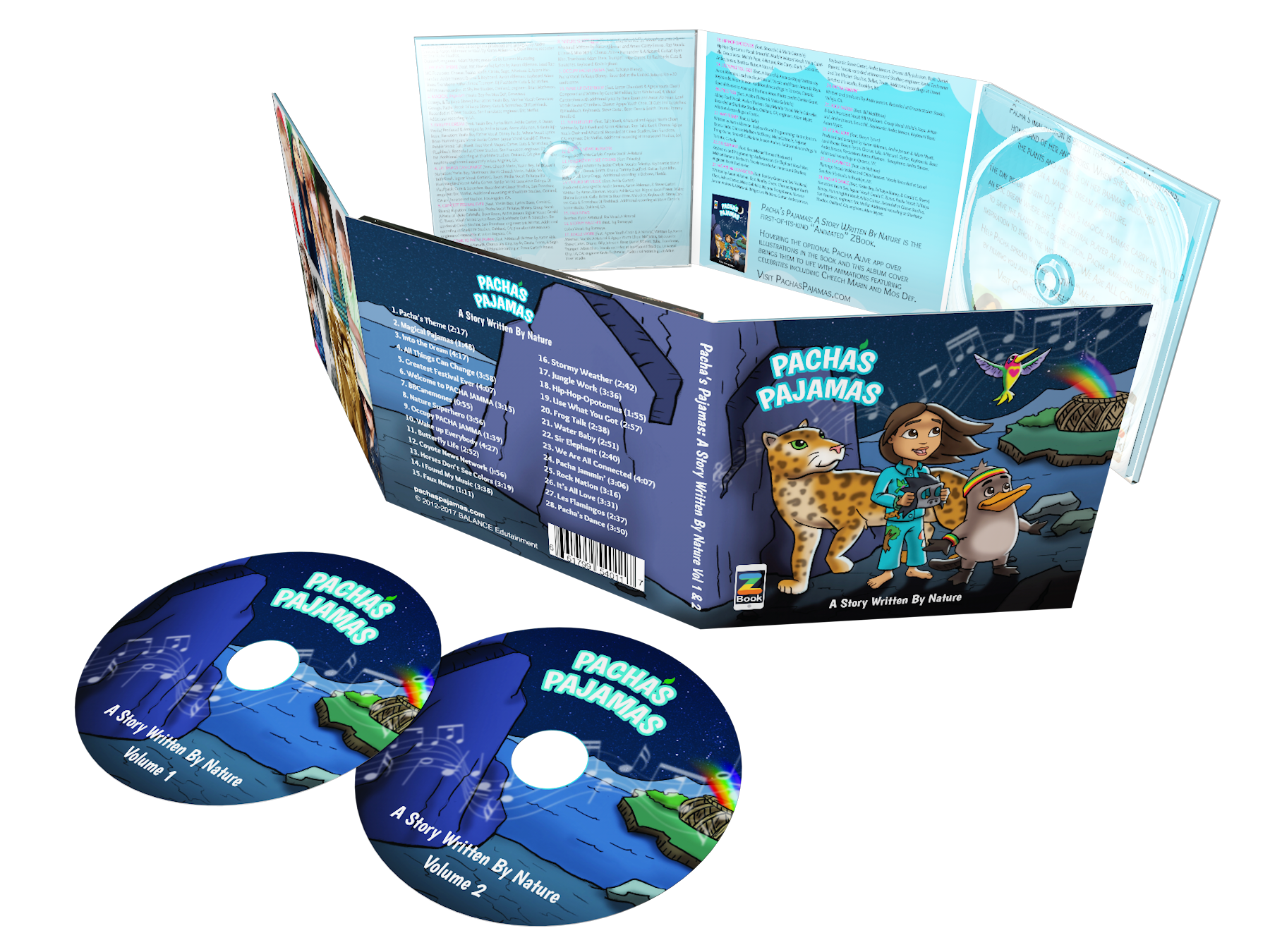 In Vol. 2, the album added Grammy-Nominated duo Les Nubians, Reverend Michael Bernard Beckwith of the Agape International Spiritual Center, Bill McKibben of the global environmental organization 350.org and ten other aspiring young artists. As one of the most honored CDs of 2013, the album was awarded the Parent's Choice Recommendation, the People's Choice Award for Best Children's Album in the 12th Annual Independent Music Awards, 1st Place in Songwriting for the 3rd annual Eco Arts Award, the Family Choice Award, the Mom's Choice Gold Award, the Creative Child Magazine's 2013 Preferred Choice Award, the Academic's Choice Smart Media Award and the Mr. Dad Seal of Approval.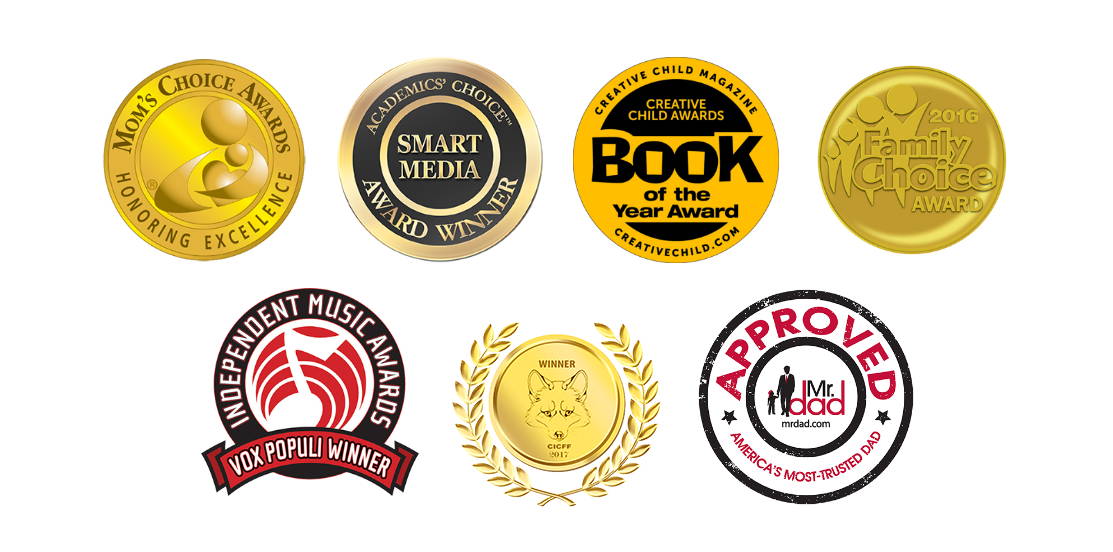 Reviews from children, parents, and educators alike has been overwhelmingly positive, as more than 10,000 copies of the Pacha's Pajamas album were distributed to children's hospitals throughout the United States in 2013. Truly special and unique, the album is contextualized in the magical story of Pacha's Pajamas, while showcasing 30 amazing kids with some amazing stories of their own. You'll meet Lil JaXe, who struggles with stuttering when he speaks but flows flawlessly when he raps, Amanda Raya, who perseveres through blindness and the adversity that follows, and Avalon Theisen, who started an environmental organization to protect frogs at the remarkable age of only 9 years old.
In July 2014, Pacha was featured in the video invitation for a Global Youth Initiative, titled We Are ALL Connected. BALANCE Edutainment also released their second album titled "We Are All Connected," which received the Academic's Choice Smart Media award. BALANCE released their self-published animated book, "Pacha's Pajamas: A Story Written By Nature," with five animated videos in 2015. In 2016, the first-of-its-kind animated story was published by Morgan James Publishing, with the groundbreaking Pacha Alive app bringing the book to life through the innovative technology of augmented reality (AR). As augmented reality and virtual reality (VR) burst forth into public consciousness, BALANCE presents the first-of-its-kind Animated Book and the Pacha Alive app that brings it to life. Pacha's Pajamas is the first narrative book that uses AR in this unique way. While other children's books use AR more as a novelty, BALANCE sees animated books to be the future of illustrated print, including textbooks, children's books, graphic novels, and comic books. Additionally, this is first extensive use of augmented reality for a young reader narrative.
BALANCE has worked toward building a catalog of digital and physical products for children (including television, apparel, film, books and music), with a primary goal of fostering learning as a play-based experience for children around the globe. The common message that is spread by various BALANCE Edutainment projects include becoming more aware of our inter-connectedness within ourselves, with others, and through interacting with the world around us. Many story themes and calls to action parents will frequently hear include taking better care of our environment, fostering a love of reading and learning, choosing more nutritious entertainment options than typical tv shows and video games, being kind to others, overcoming self-doubt and adversity, and remembering to be mindful that we are all connected to each other, in one way or another.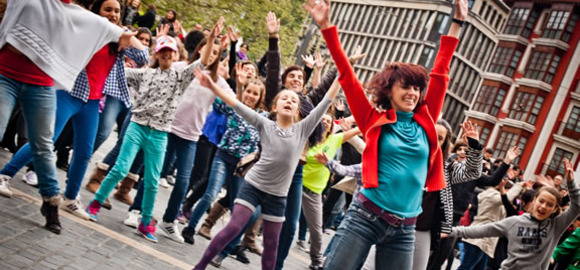 When you purchase Pacha's Pajamas, you choose one of the best kid's books to interest and engage children in matters like climate change and global warming. Pacha's story touches on many of the issues of adversity children face amongst their peers today, as well as teaching confidence and self-acceptance at a time when our children need it the most.
When you choose Pacha, you choose to engage children on their level in ways that encourage a love of reading, learning, dancing, and making a difference in our world today. We've also included an invitation to participate in the Connected Dance Challenge! This is an opportunity for children to be featured in a video dancing to Pacha's song with many other children all over the world, as well as enter to win prizes and help spread Pacha's message that we are ALL connected. #WeAreALLConnected
BALANCE Edutainment is constantly evolving and working towards spreading these messages to all of our young readers and their families. We have many projects, initiatives, and promotions underway that we believe will help us to fully achieve this goal, and we have many initiatives for community involvement and youth leadership as well. Please explore some of our upcoming projects below… We can't wait to share with you what we're imagining next!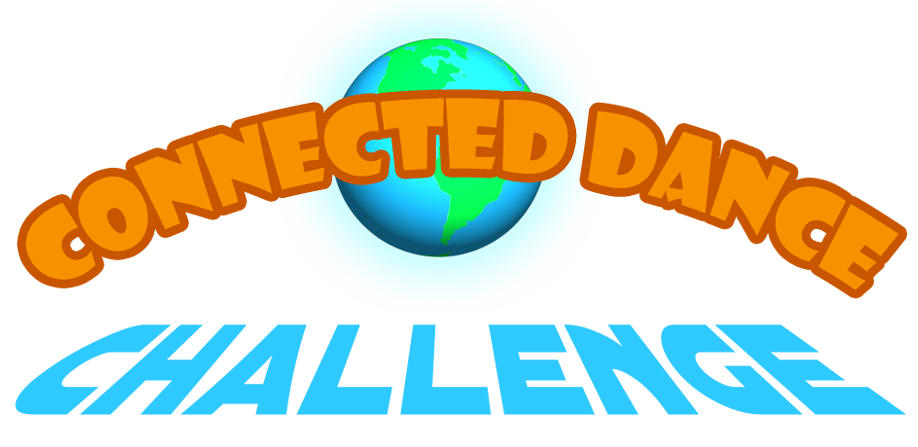 YOUTH LEADERSHIP PROGRAM
Pacha is partnering with the Center for Sacred Studies to help get children involved in making positive changes in their communities. She needs your help in shaping her Youth Leadership platform and the Connected Dance Challenge!
BALANCE Edutainment is currently working to create a Youth Leadership platform for the purposes of inspiring and motivating children to become leaders in their communities. They are adding a youth leadership module to the Pacha Alive AR App that enables youth to self-organize different community oriented projects, and to create challenges which can be shared amongst children across the globe. One of the first challenges Pacha has issued is a global initiative called the Connected Dance Challenge, that inspires kids across the planet to dance and sing about our inter-connectedness.
The pilot featured kids from all over the world, including Atlanta, GA and Oakland, CA, as well as Costa Rica, Columbia, Mexico, Togo, and South Africa. Pacha has called on children to make a video of themselves doing a simple dance to the chorus of the song We Are ALL Connected. The idea is that they will start their videos with a statement about something they are grateful for, or want to see changing in their communities.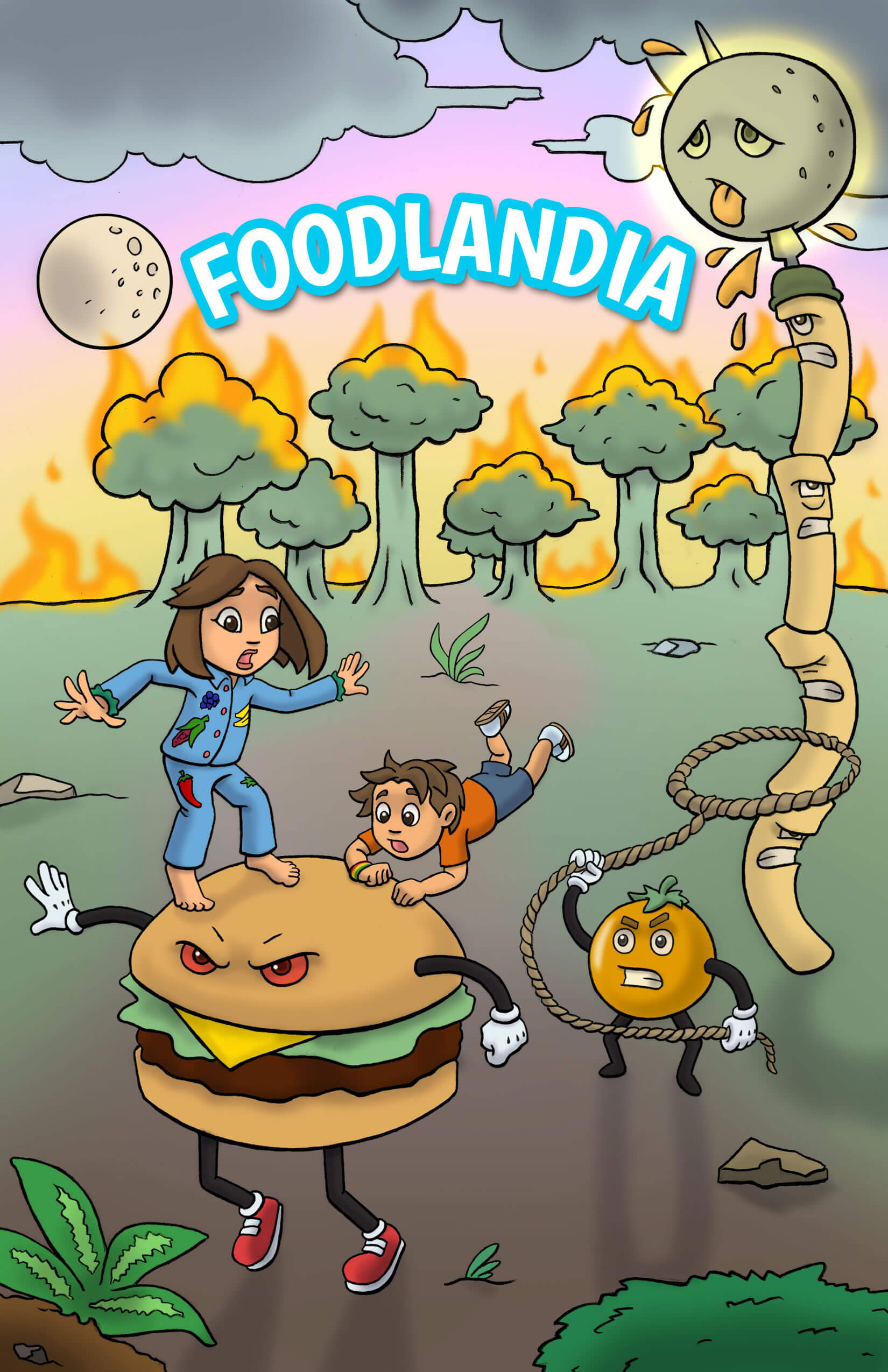 FOODLANDIA
In a second installment, Pacha and her younger brother Paco visit a dream world where everything is made out of food – FOODLANDIA!
In this magical land, the Emperor, Hamburgoni, and his minion fries, have lanced the cantaloupe sun, which is changing the climate. Now, Popsicle Mountain is melting and Broccoli Forest has been charred! Pacha finds herself infiltrating Hamburgoni's hidden Hamlet, posing as one of his many chefs. She investigates the supply chain for Hamburgoni's food factory, and discovers his plan for a hostile takeover of the World Seed Bank, a vault containing the world's most sacred seeds. Paco and the steward of the bank, Dr. Goldenberry, hack into Harburgoni's Hamlet to unlock doors and navigate remotely for Pacha as she embarks on a quest to save the land… until they lose contact!
Will Paco be able to find his big sister in time for breakfast? Can Pacha and Paco save the seeds and finally put Hamburgoni on the grill, where he belongs?
Find out, in an all new installment to the magical adventures of Pacha's Pajamas!